5 Ways to Make Mealtimes Easier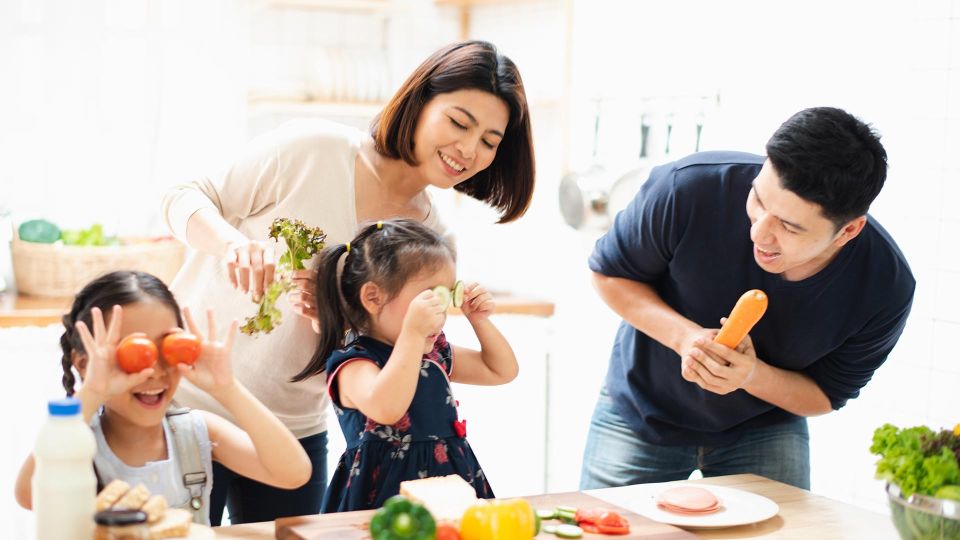 Our bodily functions slow down as we age. Besides our metabolism rate, our five senses are also diminished. This means we are no longer able to see, taste, or smell food as well as we could. For the elderly, this, along with decreased appetite, gives them little motivation to eat. Here are some minimally disruptive ways you can whet your appetite:
It's all about the calories and nutrients
"It is not about how much you eat, but what you eat," says Ms Bibi Chia, Principal Dietitian, Raffles Diabetes and Endocrine Centre. Avoid making meals intimidating by serving large portions. Rather, the secret is to sneak in healthy calories into their daily meals – some extra olive oil into a dish, or extra peanut butter into their sandwiches. Alternatively, break their meals to smaller and frequent ones to make it more manageable.
Keep to a schedule
While everyone finds some comfort in structure and regularity, the elderly in particular craves it. "This is especially true for those who tend to forget easily," says Dr Joshua Kua, Specialist in Psychiatry and Consultant, Raffles Counseling Centre. "When they stray from their regular patterns, so do their appetites." Create meal plans scheduled at the same time of the day each day. To avoid digestive and sleep problems, avoid having supper too close to bedtime.
Remember food preferences
Many elderly have chronic conditions, requiring them to be on a strict diet. This may be unappealing to the elderly because of its lack of taste, and lack of familiarity with it.
Rather than an uphill battle to try out a new healthier recipe, it may be easier to stick to tried-and-tested meals. "It is easier to get the elderly to eat something that they are familiar with, which they like," says Dr Kua. Even if those foods are unhealthy, the benefits of adequate food intake outweigh the health risks.
"Older people are often undernourished and thin, especially those over 80 years old. I often encourage my patients' caregivers not to be afraid to add more sugar, salt or fats into the food to enhance its taste, which helps improve my patients' appetites", says Dr Nur Farhan ​Abbass, Specialist in Geriatric Medicine and Consultant, Raffles Internal Medicine Centre.
Encourage social meals
For most people, the thought of eating alone can reduce their appetite. According to Dr Kua, our appetite often increases when dining in groups. So, make the effort to eat with your family often. You can then be assured that your ageing parents actually eat, and you get to ensure they eat right too.
Hire meal delivery services
Sometimes, the elderly is not eating well because they simply lack the stamina to prepare meals or dread the subsequent washing up. It may then be worthwhile to invest in third-party food delivery services. If you can get a peace of mind knowing that your parents or grandparents have easy access to ready-cooked food without the hassle of cleanup, why not?
Consider appetite stimulants
In certain cases, you may want to speak to your doctor and consider the use of appetite stimulants or supplements. Do take note that these should be taken under strict supervision and advice from the doctor.