Back to the office: Four tips to achieve work-life harmony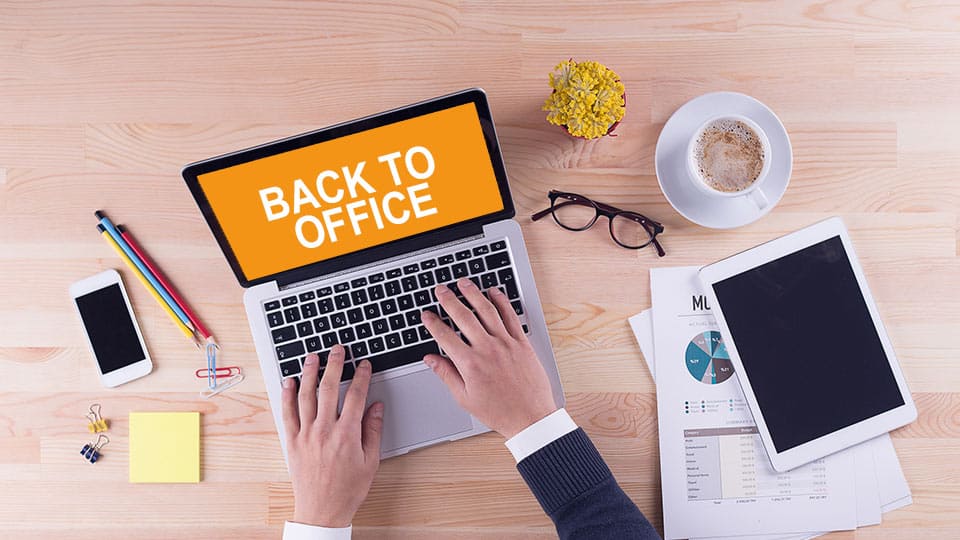 With the recent announcement that up to 75 per cent of staff can return to the workplace, for some of us, the transition back to working in the office can take a toll on our mental health.
Pre-pandemic, Singapore was already the second most overworked city out of 40 other cities, and among the bottom 10 for work-life balance, according to a 2019 study ! How can employees regain their work-life (or office-life) balance and maintain good mental health as they return back to the office?
1) Know your limits, take sufficient breaks
The human body is not designed to toil indefinitely. Even machines need regular servicing and maintenance checkpoints to keep them running efficiently!
Learn to identify signs of fatigue or burnout and when to take a break. It could be a day, a week, or a month, it is different for everyone and it changes depending on various factors. However long you need, take the time to disconnect, recharge and engage in activities that nourish your physical and mental health.
"Dip in effectiveness and productivity, and errors, are often the first signs that employees are not taking appropriate breaks at intervals. This may be accompanied by a sense of dullness and apathy towards their responsibilities. Negative thoughts and constant complaining is also likely to arise from this state," – Dr Tan Hwee Sim, Specialist in Psychiatry & Consultant, Raffles Counselling Centre.
2) Get organised, set boundaries
Time is precious. Plan your day and guard your schedule to avoid distractions. Implement these time management tips and get the most out of your day:
Prioritise your tasks each day and make to-do lists
Avoid multi-tasking, you are actually spending more time on each activity and being less productive
Keep work discussions concise, you do not have to do video calls or physical meetings all the time
Respect your colleagues' off-work hours
Be present, spend quality time with your loved ones when it is after-work hours
If you need to, return to work only after you are well-rested
3) Go flexi, explore your options
More companies are aware of the importance of flexible working arrangements. If you are struggling to balance the stressors of life and work, and going back to the office, ask if you can opt for flexible hours, continue remote working over fewer days in the week, or explore part-time employment.
4) Live healthily
Leading a healthy lifestyle is important for your health. After all the hard work, find time to eat right, exercise and sleep well. By using your non-work hours to engage in activities that help keep you healthy, you can perform better when back at work.
Advice from our doctors
Dr Melvyn Wong, Director, Raffles Physicians, shares, "I think we should acknowledge that a clear cut off between work and life does not exist; they are not mutually exclusive entities and once in a while life does encroach into your work and vice versa. Being at peace with that helps you cope better when the two spheres clash."
Dr Joshua Kua, Specialist in Psychiatry & Consultant, Raffles Counselling Centre shares, "Although work has intrinsic value, I avoid letting it be the sole determinant of my identity and purpose. I also try to guard against the trappings of 'Busy-ism', hedonism and materialism. I believe in the eudaimonic approach in life which focuses on meaning and self-realisation. I ensure that other aspects of my life such as spending time with my family and friends, doing pro bono work, activities to enhance my well-being such as exercise, reading, and quiet contemplation are also significant part of my life."
---
"If you are an employer, make the effort to check in with your employees. You stand to reap the long-term benefits of a happy and healthy team!"
---
Benefits of ensuring work-life balance for your employees:
Increased productivity
Improved employee engagement and satisfaction
Improved attraction and retention of talent
Improved customer experience
Reduced healthcare
Be the First to Know!
Like what you see? Receive more health and wellness articles from Raffles Medical Group to aid you in leading a healthy lifestyle.