From Near-Perfect Vision… She Became Almost Blind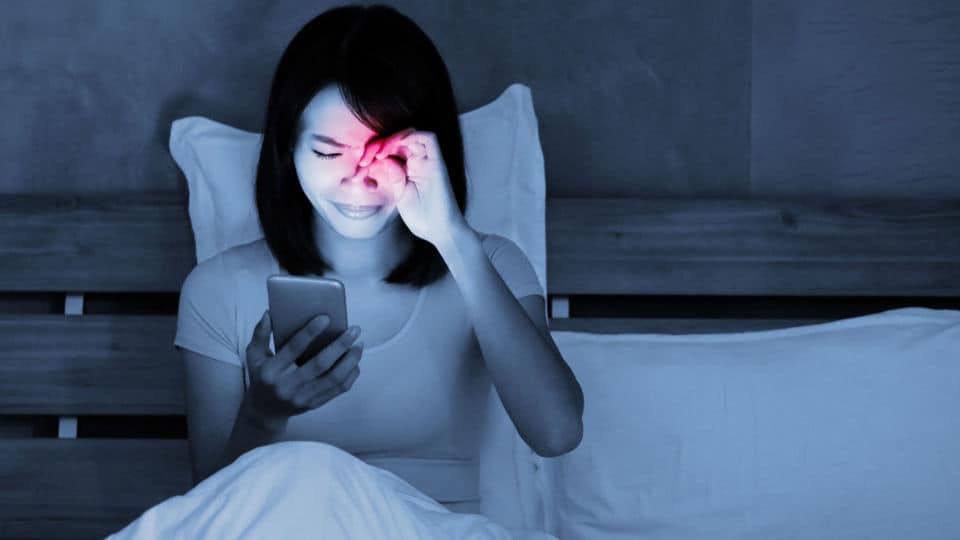 The New Paper, News, 8 March 2010, By SHREE ANN MATHAVAN
Many cataract sufferers who delay treatment are over 60 
Madame Hoe Ah See, 77, had cataracts in both eyes. Thinking her failing vision was due to old age, she did not seek medical help.

It was only last year that Madam Hoe, who was almost blind by then, finally saw an eye doctor and had her condition treated.

She started having problems with her eyesight about seven years ago. Her blurred vision worsened over the years. Before that, she had near-perfect sight and did not require glasses.

But the mother of four and grandmother of five, dismissed her condition as "lao hua yan" – what the Chinese normally call long-sightedness – the gradual loss of ability to focus on near objects as one ages.

Instead, she had cataracts, a clouding of the natural lens of the eye.

She told The New Paper in Hokkien: "I was getting older, so I thought it was natural that I lost some of my sight."

But in the last two years, her condition deteriorated so much that her right eye could see only light, while her left one could detect only movement.

She could no longer go down to the void deck to chat with neighbours as she was afraid of falling.

When her grandchildren stood in front of her, she would stare blankly ahead, seemingly unaware of their presence. She also could not see her 1-year-old great-grandson's face.

Madame Hoe, who lives with her son and grandson, said: "I was very miserable. I couldn't even watch TV."

Yet, she put up with it. In the early stages, she also had to care for her husband, who had a stroke at that time. He died five years ago.
Surgery 
It was only when she was almost blind last year that her family convinced Madam Hoe to undergo cataract surgery in September. It cost about $8,000.

Madam Hoe now has perfect vision again.

Doctors whom The New Paper spoke to say patients who put off treating their cataracts like Madam Hoe tend to be elderly.

Associate Professor Leonard Ang, 39, medical director and senior consultant opthalmologist at Premium Lasik Surgery Clinic, operated on Madam Hoe.

He estimates that 30 to 40 per cent of his patients put off cataract treatment for years. This group is mostly made up of those over 60 years old.

Dr Lee Jong Jian, 40, an opthalmologist at Raffles Hospital said this could be due to patients not being well-informed or having little education.

They could also be suffering from other medical conditions like dementia or are mentally unable to make decisions, he added.

About 40 per cent of his patients delay cataract treatment.

To complicate matters, some patients may also not be aware that their sight is worsening, Dr Lee added.

"Cataracts are a slow-growing condition, so initially, patients may not notice their vision is worsening. They simply learn to adapt by using one eye more than the other," he noted.

The ease of treatment is something these doctors try to stress to patients, especially those who are fearful of surgery.

He said that the preferred method of cataract surgery, phacoemulsification, is quick and safe.

An ultra-sound device is used to break up the cataract and suck it out through a 2mm wound.

"The operation takes only about 10 to 20 minutes per eye and it's outpatient," he added.

For those really fearful of surgery, Dr Ang suggests operating on just one eye first before doing the other.

"Usually, once they realise how much better they can see with that eye, they will want to quickly get the other eye done as well."

Dr Lee said the longest he has seen a patient delay treatment for cataracts is 10 years. He treated the woman in her 80s late last year.

She was bed-ridden and had dementia, Dr Lee said, so she was not aware she had cataracts.

It was only when her left eye started hurting and she began vomiting that her family realised something was wrong.

Dr Lee explained: "The cataract had grown so mature that it caused acute glaucoma which caused high pressure in the eye.

"This makes it very painful for the patient. If she had not been treated urgently, she would have gone irreversibly blind in just a matter of days."

While the loss of sight brought on by cataracts is mostly treatable with surgery, Dr Lee noted that if it is untreated for years, it can lead to glaucoma, a more serious condition which can cause irreversible blindness.

Beaming, Madam Hoe said: "I wish I had got the operation earlier. It seemed like such a waste to suffer all those years."