Not for the faint-hearted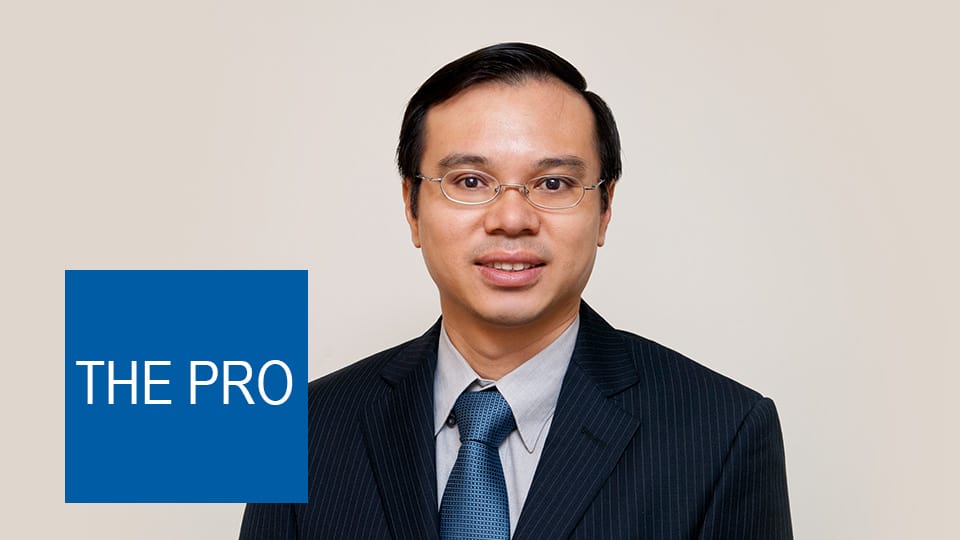 The Straits Times, Mind Your Body, 9 August 2012, By JOAN CHEW
Neurosurgeon David Choy tells Joan Chew the slightest error in his job could mean paralysis or death for the patient
I specialise in neurosurgery because…
I have always been fascinated with the delicate nature of the brain and spine and all things neural.
It is also challenging operating on nervous tissue as the margin of error is very small. Depending on the area of the brain affected, it may cause coma, paralysis or numbness, sometimes even death.
The difference between success and failure in this field can be paper- thin and hence neurosurgery is not a speciality for the faint-hearted.
The human brain and spine are fascinating because…
The brain is the control centre of the whole body, controlling everything from our breathing to our heartbeat and emotions. We manifest emotions based on past experiences stored in the brain.
Many nerves travel to and from other parts of the body through the spine to the brain, so the spine is like an extension of the brain.
One little known fact about neurosurgery is…
The brain itself does not feel pain as there are no pain receptors there. The brain processes pain signals from other parts of the body which have pain receptors.
This enables neurosurgeons to perform surgery on the brain when the patient is awake. This is done under special circumstances, for instance, if the tumour is very close to the part of the brain that controls movement.
The patient is kept awake when the tumour is being removed and instructed to move an arm or a leg so we know the nerves controlling these movements are not being damaged.
If I were to give an analogy for what I do, I would…
Be a bumblebee because I'm always busy ensuring things are in order for patients. We deal with critical situations almost on a daily basis.
A typical day for me…
Does not exist as a neurosurgeon's life is full of surprises and unexpected situations.
During a long operation, we forget our hunger and don't go to the toilet because we can't just leave the operating theatre. We probably have the strongest bladders among all the surgeons.
After surgery, we may suddenly feel hungry and have the urge to empty our bladders.
I still return to the National University Hospital on some days to attend to patients who have been seeing me for some time.
When I return home, I try to read a bedtime story to my five-month-old daughter, who sleeps only after she has been read a story.
I have come across all types of cases…
Such as patients with degenerative spine problems such as slipped disc and chronic back pain and neck pain.
I also handle patients who come in with trauma-related spine and head problems. They often have other injuries as well. This makes the case very challenging and require a multi-disciplinary team of doctors.
I've been trained to use minimally invasive techniques on these patients to achieve the same outcome as that of conventional open surgery techniques.
Surgery can relieve pain in patients, restore function and address their neurological deficits. For patients who have fractured their spines in accidents, surgery aims to stabilise their spines.
I love patients who are…
Positive despite their medical conditions. Some are able to smile whatever the situation and I find their optimism infectious.
Recently, I operated on a patient with breast cancer that had spread to the spine. I helped to stabilise her spine so she could have radiotherapy done in that area. I found her the most cheerful person ever as she still went about her daily activities while undergoing treatment.
Patients who get my goat are…
Those who have little respect for the nurses and the paramedical staff.
Doctors, in general, are treated with respect, but it is frustrating to see nurses being shouted at by patients. I have witnessed nurses crying because they have been verbally abused by patients and their relatives.
Things that put a smile on my face are…
Many. At the moment, I count my daughter's smile as my No. 1 trigger to smile. When I spend time with her and talk to her, she will flash her smile, which just melts my heart. All the tiredness of the day will disappear.
It breaks my heart when…
The trauma team, which may comprise general surgeons, orthopaedic surgeons, neurosurgeons, anaesthetists and emergency physicians, tries very hard to save a patient but he does not survive.
I wouldn't trade places for the world because…
Life has been good for me so far. It is tiring, but such is life, isn't it?
I have a supportive family, a good bunch of friends and a fulfilling career. What more can I ask for?
My best tip…
Is to protect ourselves and prevent accidents. Don't drink and drive, use seat belts which can be life-savers, don't exceed speed limits and wear protective equipment, such as helmets, which have been shown to save patients from serious head injuries.