When to bring your child to the Accident & Emergency department?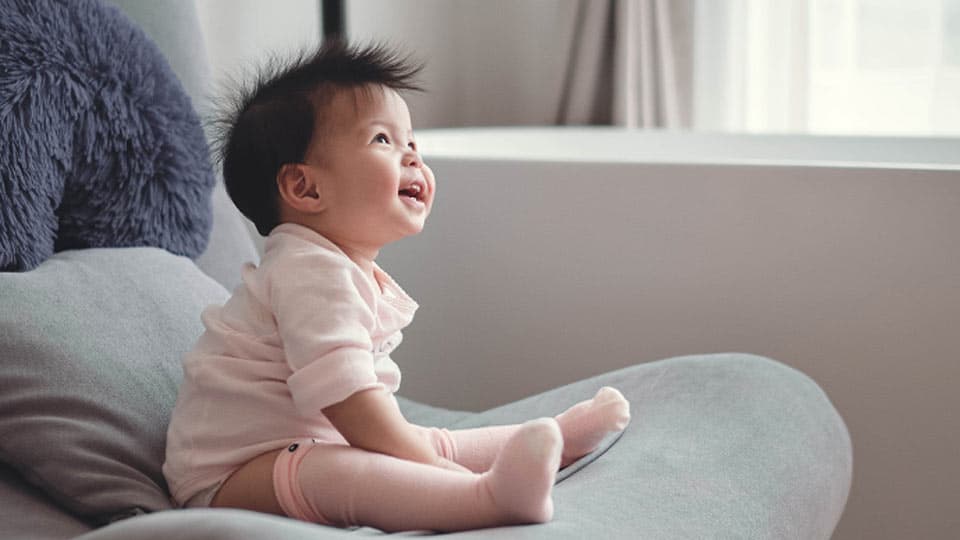 Any parent can identify with the stress and anxiety of having to care for a sick child especially when it comes to child health emergencies. For any parent, a key contributor of stress is knowing when it is appropriate to bring a child to the Accident & Emergency (A&E) 24 hour clinic department. For new parents, knowledge about infant emergency care and when it is appropriate to seek medical attention can be potentially life- saving.
Here are some common child health emergencies and warning signs that you should seek emergency attention for your child at the A&E.
Fever: When is it an emergency care situation?
Fever in children is a common health condition all parents would have to manage. Fever is a common side effect for infant vaccinations and could also be a result of viral or bacterial infections as well as inflammatory conditions.
A child is running a fever if he or she:
Has a rectal temperature of 38 degrees Celsius or
Has an oral temperature of 37.8 degrees Celsius or higher.
Has an armpit temperature of 37.8 degrees Celsius or higher.
Parents should consider bringing your baby to the A&E if your child displays any of these symptoms:
Prolonged fever with a temperature for more than three days consecutively with signs of poor appetite in the child, poor feeding patterns and lethargy.
Additional symptoms to the fever such as breathlessness.
Poor fluid intake with decreased urination.
Allergic reactions: What to look out for
Allergic reactions in children can be a cause of worry for parents especially first-time parents. As children grow and are exposed to different allergens there is always a risk of an allergic reaction to an unknown trigger.
Typical manifestations of allergies include itching, redness of skin or red bumps. If there are no other symptoms, these are generally not dangerous. However, child emergency care and attention may be needed if your child has:
Choking sensation, difficulty swallowing or hoarseness of
Respiratory issues – shortness of breath, difficulty breathing, wheezing.
Abdominal pain, diarrhoea, vomiting and nausea.
Discomfort in the chest area – feeling of tightness
Dizziness or feeling light-headed
Stomach problems in children
Children can often catch infections of the gut (called gastroenteritis). This can occur especially in children attending school or child-care , as other children present may transmit the infection to them. This can cause fever, vomiting, diarrhoea and stomach pain.
Parents should think about seeking emergency care at the A&E for their child if diarrhoea or vomiting persists and is accompanied by symptoms like fever, lethargy and poor urine output for the child. Depending on the severity of these symptoms, emergency doctors may choose to admit the child.
If you suspect that your child has ingested something that he or she should not have, that may be potentially toxic (such as a battery or toxic household liquid substances like detergent) do bring a sample if possible, and proceed to the emergency department for assessment.
Raffles A&E: Specialists on call with immediate medical attention
Raffles' 24 hour A&E department is equipped with Emergency doctors who are skilled and able to manage different emergency situations with children. Where admission to the hospital is needed, specialists like paediatricians will also be involved. With the Group Practice model, the Raffles A&E is equipped with a panel of specialists including paediatricians who are able to render effective care should the need for specialist treatment arise.
As a parent, the last thing you would want is to worry unnecessarily about costs, location or quality of care when your child is in distress. As the only Ministry of Health (MOH) trauma-certified private hospital A&E in Singapore, the medical specialists at the A&E department provide immediate medical attention with an average wait time of just 30 minutes from registration to consultation. You can be assured that your child has the best care possible with fees that are all within the benchmarks by MOH.
Be the First to Know!
Like what you see? Receive more health and wellness articles from Raffles Medical Group to aid you in leading a healthy lifestyle.
SUBSCRIBE