Your Guide to Healthcare Options In Singapore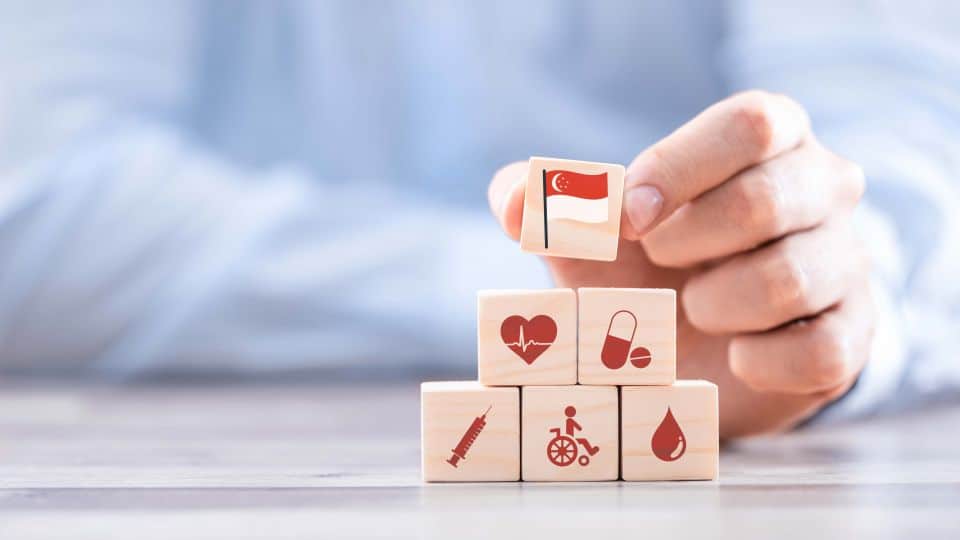 Having access to top-quality healthcare affects our life expectancy and quality of life. In 2021, Singapore is ranked *6th worldwide in having the best healthcare system. Singapore is widely known to provide exceptional healthcare quality that is affordable at the same time. In this article, we will explore the different healthcare options available for Singapore Citizens/Permanent Residents (PRs) and non-Singaporeans:
I am a
Singapore Citizen – Healthcare Schemes and Subsidies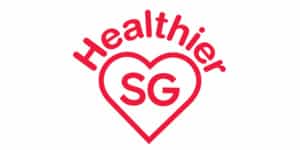 Healthier SG
Healthier SG is an initiative that invites you to start seeing a family doctor who can map out a personalised health plan that caters to your needs. By doing so, you will benefit from having a doctor who can follow up on your health plan progress and better advise you on appropriate management, so that you can continue doing the things you love. Early enrolment has begun for aged 40 and above with chronic illness.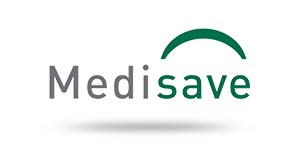 Medisave
Singapore Citizens and PRs are entitled to subsidized healthcare services through mandatory government medical savings scheme. Medisave may be utilised for outpatient treatments, day surgeries and hospitalisation fees. It can be applied either for yourself or your family members depending on the yearly withdrawal limits.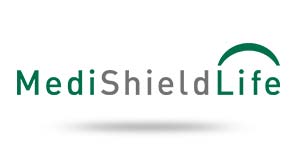 Medishield
Medishield is an insurance scheme to help Singapore Citizens and PRs pay for high hospital bills and outpatient treatments. It is a default scheme – you are automatically enrolled in and covered, with hospital premiums fully covered by Medisave.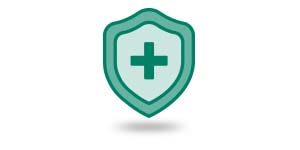 Integrated Shield Plans
Insurance providers provide healthcare coverage plans that adds on additional coverage and benefits to your current Medishield, thereby extending your eligibility to upper tier wards in public healthcare and private hospitals.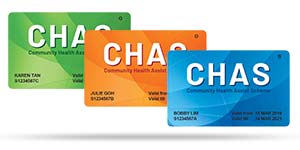 Community Health Assist Scheme (CHAS)
CHAS provides subsidies to all Singapore Citizens including the Pioneer and Merdeka generation upon visit to a family medicine, GP or dental clinic. The clinic must be a participating party under the CHAS programme to enjoy the tiered subsidies that match each household's income.
Find out more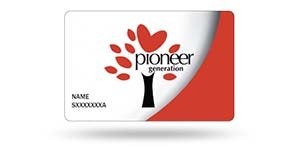 Pioneer Generation
If you are a Singapore Citizen born on/before 31 Dec 1949; or had obtained your citizenship on/before 31 Dec 1986 – you are eligible for this pioneer generation package. The benefits include subsidies for outpatient care, annual Medisave top ups and more.
Find out more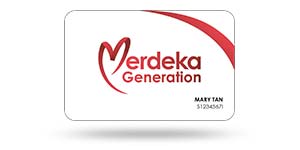 Merdeka Generation
If you have not received the pioneer generation package and are a Singapore citizen born between 1 Jan 1950 to 31 Dec 1959; or had obtained your citizenship on/before 31 Dec 1996 – you are eligible for the Merdeka generation package. The benefits include subsidies on outpatient care, Medisave top-ups and public health insurance coverage.
Find out more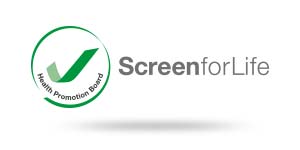 Enhanced Screen for Life Programme (eSFL)
To ensure early detection of major diseases, this programme ensures a low fixed fee for eligible Singapore Citizens/PRs to access cardiovascular, cervical and colorectal cancer screening. Prior to enrolment of this program, you will receive a letter of invitation from the Health Promotion Board. HPB will recommend the type of screening based on the patient's age, gender and frequency of check-ups.
Find out your recommended screening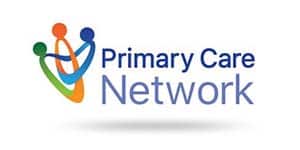 Primary Care Network (PCN)
PCN is a govt scheme allowing private GPs such as Raffles Medical to be a comprehensive network that supports holistic and team-based care. As part of the programme, you will be enrolled into a chronic disease register for systematic tracking of your health data and treatment outcomes. With this, your chronic condition can be monitored and managed more effectively. For the convenience of the community, Raffles PCN clinics currently offers retinal photography and foot biothesiometry test and diabetic care services – all of which were only available in polyclinics and hospitals previously.
Find out more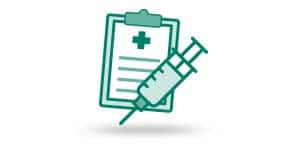 National Adult Immunisation Schedule (NAIS)
NAIS is an initiative for Singapore Citizens aged 18 and above to be protected against the following 11 diseases – Influenza, Pneumococcal Disease, Human Papillomavirus, Tetanus, Diphtheria, Pertussis, Measles, Mumps, Hepatitis B, and Varicella (chickenpox). You may use your Medisave to offset the final bill.
Find out more
Health Screening
While we have a variety of healthcare options available, nothing beats early detection and close monitoring of your health periodically. If you are unsure or have never done a health screening before , check out our recommendation tool on how to get started!
Non Singapore Citizen – Healthcare Options
Non-Singapore citizens holding work passes can obtain their health coverage provided by their employer or purchase their own from health insurers. As a foreign worker / professional, you are exempted from Central Provident Fund (CPF) contributions, which leads to the automatic exclusion of the Medisave scheme.
Nevertheless, you can choose your healthcare options from a government or private healthcare provider. Since neither options are subsidized, there will not be a huge difference in terms of cost. However, private hospitals are known for a premium experience at a premium fee – including shorter waiting time, better hospital stay with excellent service staff readily attending to your needs and requests.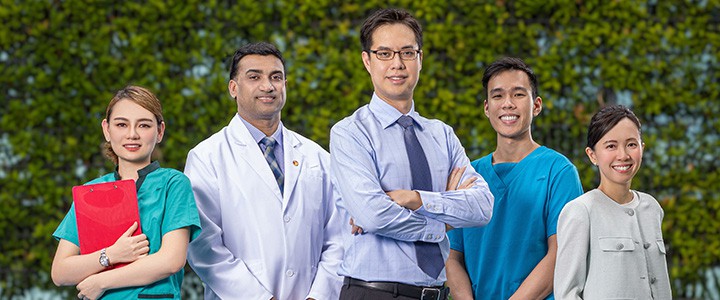 Raffles Medical Group is one of the major private healthcare providers in Singapore offering top-notch healthcare solutions providing a continuum of care spanning primary to tertiary care. Founded in 1976, we operate in more than 80 clinics across the island with a specialist centre and hospital located side by side in the central district of Singapore. In addition, Raffles Health Insurance provides customisable healthcare plans that cater to your individual needs.
While there is a variety of healthcare options available, nothing beats early detection and close monitoring of your health periodically. If you are unsure or have never done a health screening before, check out our recommendation tool on how you can get started!