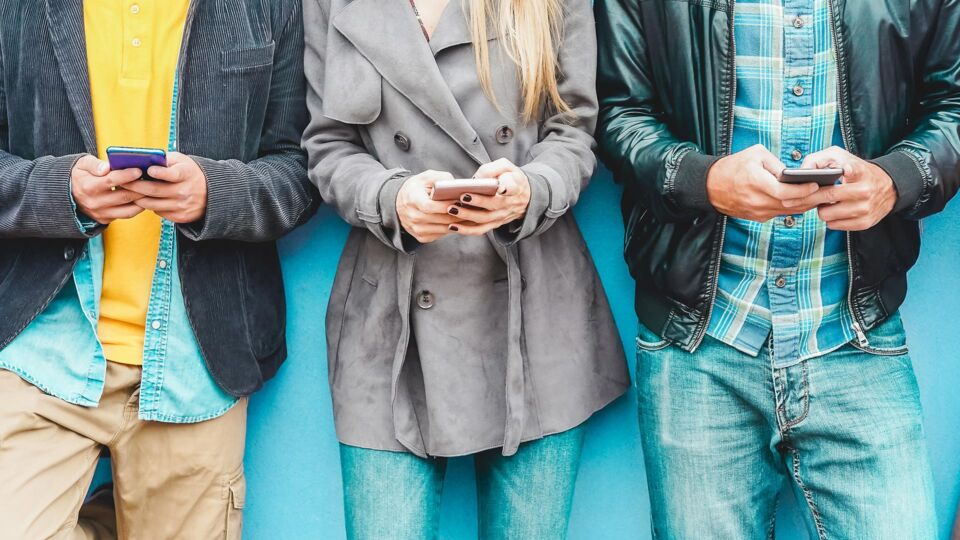 Social media and hashtags could be the magic formula to achieving popularity and expressing your beauty and fashion sense to the whole world. We give you a rundown of five of the most 'popular' beauty hashtags trending online, and get experts to share how they actually do more harm than good.
Case 1: Sunburn Tattoos
Last seen on: Instagram, Twitter and Facebook under the hashtags#sunburnart, #tantattoo and #suntattoo.
Biodata: Sunburn tattoos are one of the most dangerous trends surfacing on social media. Sunbathers are intentionally sun-burning their skin in various intricate designs for what they consider to be 'art'. The results may look neat, but the dangers of sunburn tattoos far outweigh the coolness factor.
Investigation notes:
While the resulting patterns can be intricate and impressive, this results in excessive and prolonged sun exposure. Immediate effects may include an acute sun burn, which can result in painful blistering and desquamation. Long term effects of excessive and unprotected sun exposure include skin aging and wrinkles, pigmentary problems and skin cancers.
Case 2: Gel Manicures
Last seen on:  Instagram, Twitter and Facebook under the hashtags #gelish #gelnails #gelpolish  #gelart  #gelnailart
Biodata: Gel manicures may seem like a dream come true to manicure and pedicure addicts as they can stay shiny and chip-free longer than their nail polish cousins. However, this effect can only be achieved by drying your nails under a ultraviolet (UV) light, putting you at risk for cancer. Besides, the harsh chemicals from acetone can weaken your nails if you choose to remove it eventually.
Investigation notes:
Small amounts of UV are beneficial for people and essential in the production of vitamin D. However, prolonged human exposure to solar UV radiation may result in acute and chronic health effects on the skin, eye and immune system. Over the longer term, it may lead to premature skin aging, skin diseases related to light exposure and in the worst case scenario, skin cancer. However, it would take many manicures to actually cause damage as the UV lamps used in some nail salons deliver the same hazardous rays, albeit in small doses. 
– Dr Wong Wei Mon, Deputy Medical Director, Raffles Executive Medical Centre 
Case 3: Granny Hair
Last seen on:  Instagram, Twitter and Facebook under the hashtags #grannyhair
Biodata: Going grey is a new beauty statement on social media that involves turning your tresses platinum. This high-maintenance colour involves a time-and-chemical-intensive process of bleaching, applying a toner and finally dying it grey.
Investigation notes:
The process of artificially 'greying' the hair involves bleaching and toning the hair. Both processes can dry and damage the hair. The chemicals used in bleaching and toning can also sensitise or irritate the scalp skin, resulting in itchy scalp rash and dandruff.
Case 4: Circle Lenses
Last seen on: : Instagram, Twitter and Facebook under the hashtag #circlelens
Biodata: Circle lenses are special contact lenses designed to help create the illusion of bigger and wider eyes. With varying shades of colours and designs imaginable, they are extremely fashionable and can be bought online for relatively low prices. The Health Sciences Authority (HSA) of Singapore has since clamped down the sales of these lenses by non-licensed distributers and sellers due to the widespread sales of fake circle lenses online.
Investigation notes:
Circle lenses are large contact lenses which cover the whole cornea. They are thicker and tighter than ordinary lenses, thus depriving the cornea of oxygen and making it more vulnerable to infection. The risk of infection is very high if the lenses are worn overnight (without removing while sleeping). The dye on the contact lens can also leak into the eye and cause irritation and allergy. The risk of infection is even higher if the lenses are bought online as there are no instructions given as to how to care for the lenses. Also, some of these lenses are fake and found to be of poor quality and contaminated by bacteria.
– Dr Khoo Chong Yew, Specialist in Ophthalmology and Consultant, Raffles Eye Centre
Case 5: Kylie Jenner Lips Challenge
Last seen on: Instagram, Twitter and Facebook under the hashtag #kyliejennerchallenge
Biodata: American reality television personality, Kylie Jenner's infamous full lips are making waves on social media. Teenagers have been giving themselves home-made lip jobs. This involves sucking into a water bottle or shot glass until your lips become engorged to acquire a less-than-beautiful siren pout.
Investigation notes:
There are many ways young girls are damaging their lips from taking on the controversial challenge. These include bruising, blistering, soreness, torn skin and even infection that would require antibiotics to clear up due to suctioning the lips so aggressively. The plumpness from the suction would last for only 24 hours, at best. However, the untoward after-effects can potentially be long-lasting. Bruising usually lasts from one to two weeks, but scarring and permanent disfigurement with repeated attempts can be long-lasting.