Fashion Hazards: From Bleaching Hair, Wearing Tight Clothing or Flip-Flops, To Eyelash Extensions & Eyebrow Embroidery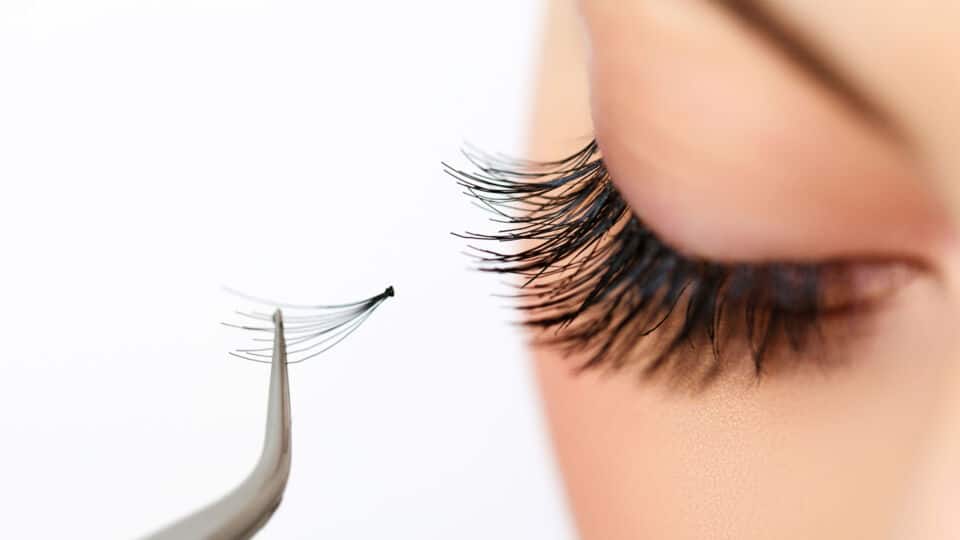 What others don't tell you about your favourite fashion choices.
Multi-coloured Hair
Yes, it has become a common sight to see people wearing a rainbow either on their head or underneath their hair. Apart from being a head-turner and standing out among the rest, Dr Tan Siew Kiang, Specialist in Dermatology, Raffles Skin & Aesthetics, shares the risks that come with it.
For Asians, dyeing the hair with multiple colours usually require bleaching before repeated hair dyeing. It is not uncommon for the scalp to experience tingling sensation during bleaching.
Sometimes, bleach causes chemical burns, leading to scalp redness, itching and even development of sores. Prolonged and repeated exposure to bleach and hair dye can result in dry, brittle and inelastic hair, breakage and split ends.
However, if you choose to do so, make sure that you are not allergic to hair dye. Hair dye allergy can cause severe allergic reaction such as eye swelling and severe sores over the scalp and face. Discuss with your hair stylist to reduce the number of repeated bleaching and hair dyeing. Pre and post-hair dye treatment can definitely help to replenish hair moisture.
Tight-fitting Work Clothes
It is not only seen as being at the forefront of fashion to wear figure hugging clothing, but it allows one to flaunt a well toned physique, which is perceived as a symbol of health. Dr Wong Wei Mon, Deputy Medical Director, Raffles Medical, lists the risks beyond appearance.
Generally, tight clothing can restrict breathing, movements and cause discomfort. The health risks that affect the different body parts include restricted blood and lymphatic flow, musculoskeletal pain and strains, reduced blood flow into and out of the heart, poor oxygenation and strains on the vital organs.
Wearing restrictive clothing can also cause gastro-oesophageal reflux symptoms and males wearing tight undergarments or jeans may experience reduce sperm counts.
Dr Wong adds that just like the adage: "love is blind", fashion is very much similar. For the converted, it is advisable to make informed purchase decisions.
Eyelash Extensions & Eyebrow Embroidery
More ladies, even some men, are opting for their natural eyelashes and eyebrows to be enhanced for various reasons. Whether it is for need or want, Dr Lynette Low, Specialist in Dermatology, Raffles Skin & Aesthetics, points out the risks.
Eyelash extension is a process of attaching synthetic fibres individually to one's natural eyelashes using an adhesive. The chemicals from the adhesive may cause allergic or irritant reactions resulting in itch, swelling or redness.
Chemicals or the synthetic fibres could also result in conjunctivitis and cornea inflammation. There is also an increased risk of bacterial and fungal infections from the additional eyelashes. Continued use of extension may result in permanent loss of natural eyelashes.
Eyebrow embroidery aims to enhance one's natural eyebrow by filling the desired area with semi-permanent ink using a blade or needle, leading to infection or scarring risks.
Dr Low recommends to seek medical help early if you develop a reaction after any of these procedures. Here's what to look out for if you do try the procedures.
Eyelash Extensions
Ensure the aesthetician is trained and practises proper hygiene.
Check that the eyelash adhesive ingredients do not contain formaldehyde and is hypoallergenic.
Do not choose extensions that are too long or heavy.
Eyebrow Embroidery
Find a reputable and trained aesthetician.
Ensure that tools used are sterile and not re-used to prevent transmission of blood borne disease and infections.
Any scabs formed should be left to heal naturally, and an antibiotic ointment should be used to prevent infection.
G-string Underwear
Many ladies turn to G-strings and thongs when they wear tight fitting bottoms or dresses to prevent undesirable visible panty lines to be seen. But even such undies could be a problem. Dr Siow Woei Yun, Urologist, Raffles Urology Centre, tells us why.
G-strings and thongs are not advisable for women who suffer from urinary tract infections. The to and fro movement of the narrow band of fabric between the front and back may promote the transfer of bacteria from the anus to the vagina or urethra. Therefore, consider other alternatives that can be simultaneously safe, discreet and comfortable.
Flip-Flops
They may look more comfortable and far less dangerous than high heels, but flip-flops can also generate their fair share of health problems. Dr Victor Seah, Specialist in Orthopaedic Surgery, Raffles Orthopaedic Centre, shares more.
Thin flip-flops do not give much support and padding to the feet. People who have flat feet may experience discomfort or develop callosities or tendinitis if flip-flops are frequently worn. Diabetic patients are advised to avoid wearing flip-flops, which will expose their toes, as they may get superficial cuts that can develop into serious infection.
If you prefer to wear them, get a pair that provides better cushioning. Ensure proper fit so that your toes or heels do not stick out and get injured unnecessarily.