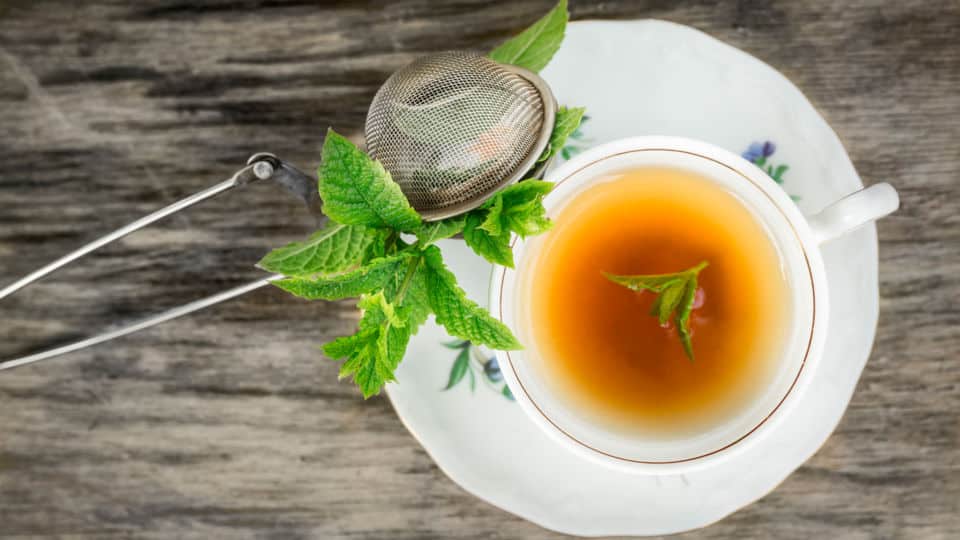 Detoxing by drinking tea is in but is it safe for you? MYB asks the experts for their opinions
Slimming teas, which have been around for a while, are now appearing in hip reincarnations. They are so trendy that you will not find them on store shelves next to traditional slimming tea products.
Instead, they are sold online and promoted on social media.
But do not attempt to label them as just another type of slimming tea. They are all about detoxing and there is even a name for them: Teatox.​
Teatox firms – many of which hail from the United Kingdom and Australia – say their teas can help you lose weight, detoxify the body, suppress your appetite, increase your energy levels and boost your metabolism.
What's more, their teas boast natural herbs and ingredients – and they apparently taste good. Prices of traditional slimming tea products vary greatly – they can cost as little as under $5 for a pack of six teabags. Teatox products, however, do not come cheap. A 14-day starter teatox pack, which has 14 "morning" teabags and seven "evening" teabags, can cost around $40.
Teatox firms often carry the word "skinny" in their names – Skinny Tea, Skinny Teatox, SkinnyYou Tea, SkinnyMe Teatox – or may boast cute names such as Tiny Tea or Bootea.
Singapore-based SkinnyMint Tea, for instance, started selling its products here in February. It reportedly said in July that more than 10,000 people have tried its teas.
Like other teatox firms, its website carries reviews from photo-sharing site Instagram posted by mostly young, pretty and slim women. The women, some clad in bikinis, show off their mid-sections in before-and-after shots. Most say how much they are happy with the weight loss or flatter tummy, or tell you they are going on a teatox.
Its founder and chief executive Alexander Ostrowski, a German national who has lived in Singapore for five years, told Mind Your Body that he is not selling slimming teas.
"It's about a lifestyle. It's not for weight loss, it's for detoxing. Some customers achieve weight loss and that's a bonus," he said. Mr Ostrowski said his firm is revamping its website to include more features, such as a magazine that will offer healthy recipes and even career tips, and it is also set to launch in new markets overseas.
Yet, the seemingly growing interest in these detox or weight-loss teas appears to have eluded the traditional slimming tea players. Health and beauty stores here, such as Guardian Pharmacy, Watsons and Unity Pharmacy, carry a variety of slimming teas, which may include 21st Century's Herbal Slimming Tea and SlimSpa.
Guardian launched a new slimming tea called Stressbelly last month, but it said that sales for slimming teas have been falling. Unity Pharmacy, which carries several brands of slimming tea, said it has not seen a rise in demand for them.
What is teatox about?
The directions for consuming traditional slimming tea products can vary. For instance, for SlimSpa's Slim & Detox Green Tea range, users are advised, for a start, to drink up to six teabags a day, and to slowly increase the tea strength. They continue to eat three main meals.
Another brand, 21st Century's Herbal Slimming tea, is supposed to be taken 15 minutes before meals or during meals. With a teatox, it is mostly a two-step process that involves drinking two different types of teas. The "morning tea", to be drunk every morning, is supposed to boost metabolism, help burn fat and curb appetite. It is said to make users feel more energetic.
The "evening tea", to be drunk every other night, is marketed as a night or colon cleanse to help users get rid of the toxins. These teas are typically drunk for 14 or 28 days. Some teatox firms also put out meal plans designed to complement their teas.
A 29-year-old executive said she heard about teatox from a friend and went on a 14-day programme a few months ago to lose weight, improve her skin condition and ease bloatedness. She bought the product online from a UK-based teatox firm.
"But it didn't have much of an effect on me. I was aware that the effects vary for different people though," she said. These teatox products typically claim to use 100 per cent natural ingredients, such as tea leaves, senna leaves, ginger and liquorice root.
Traditional brands also use similar ingredients. The Herbal Slimming Tea from 21st Century, for instance, comprises a blend of herbs such as senna leaves, malva leaves, liquorice root and panax ginseng root.
Not all slimming tea products contain laxatives. The Skinny Tea Co, a UK-based teatox firm, for instance, claims on its website that it is not just another laxative-based tea and that it uses superior natural ingredients.
Dangerous side effects
Natural ingredients may appear safe, but this may not always be the case. Often, detox products invariably contain compounds that have the properties of one or several of active ingredients, such as senna leaves, which is a laxative and nettle leaves, a diuretic, said Dr Wong Wei Mon, a senior family physician and deputy medical director at Raffles Medical.
"Laxatives are used to ease constipation and should not be used for weight-loss purposes as the patient will shed water rather than body fat," said Dr Lee Yian Ping, a cardiologist and consultant at Raffles Heart Centre.
"On top of that, the loss of fluids from our bowels leads to a loss in potassium. This can lead to muscle weakness and, in extreme cases, dangerous cardiac rhythms," he said. Excessive bowel movements – more than twice a day – would be abnormal, he added.
Diuretics, on the other hand, trigger increased urine excretion. Dr Wong said this type of ingredient can be found in most off-the-counter slimming products that claim rapid weight loss. "Water loss can result in dehydration and often remarkable weight loss.​
"But, salt (sodium and potassium) imbalances can occur and this can lead to adverse health effects, such as myopathy (muscle weakness) and abnormal heart rhythms," he said.
Laxatives and diuretics are not the only weight-loss ingredients in slimming products. In fact, the key ingredient in most slimming products is either a metabolism booster, such as a thyroid hormone, or an appetite suppressant, said Dr Wong.
Metabolism boosters increase the rate at which the body burns calories when at rest but they often also increase one's basal or resting heart rate. "In the long run, they may put a strain on the heart," he added.
Side effects include heart failure and decreased blood flow to the heart muscles, in what is known as myocardial ischemia. Appetite suppressants, by curbing your desire to eat, may lead to nutritional deficiencies in the long run, said Dr Wong.
Diet products can also contain substances that reduce bloating, which gives the desired effect of a slimmer waistline, he added. Unity Pharmacy's manager of pharmacy practice Tan Swee Chin said consumers, particularly those who are on long-term medication or managing chronic illnesses, such as high blood pressure and diabetes, should consult health-care professionals on health products such as slimming teas before taking them.
"Some may have side effects and interact with health supplements and medication that they are consuming," she said. Slimming teas that are considered to be complementary health products (some are classified as food products) come under the purview of the Health Sciences Authority (HSA).
They are regarded as low-risk and not subjected to its assessment on whether they are effective as claimed, said a spokesman. Complementary health products include traditional medicine and health supplements. Teas classified as food products are regulated by the Agri-Food and Veterinary Authority.
"Nonetheless, obligations are imposed on suppliers to ensure that their products are not harmful or unsafe, and that they conform with the applicable quality standards."
The HSA conducts post-marketing surveillance on these products to check for undeclared medicinal and harmful ingredients. It also runs a monitoring programme to pick up early signs of products that may be causing harm to consumers, said its spokesman.
No quick fix
To date, there is no concrete scientific evidence to show that slimming teas are effective in helping people to lose weight, said Mrs Magdalin Cheong, who heads Changi General Hospital's dietetic and food services.
However, drinking lots of such products may result in short-term "perceived" weight loss. "Drinking lots of slimming tea or fluids causes one to have a sense of fullness, so he may eat less," she said. Dr Wong pointed out that there is "modest evidence" showing that green tea helps with weight loss. However, he said, there is no evidence to prove that green tea can help a person keep off the weight that he lost.
As for other ingredients in teatox products – cayenne, ginger root, guarana, white willow, Siberian ginseng and bitter orange – Dr Wong said there is inadequate evidence or even negative feedback on them.
The HSA has said that consumers should exercise caution when they encounter complementary health products that promise quick cures or advertisements with exaggerated and misleading claims.​
It also reminds consumers to be mindful of the dangers of buying such products from websites, auction sites, discussion forums, blogs or any other dubious sources.
"They pose a high risk of harm to consumers as there are no means to verify the source and quality of the products," said a HSA spokesman. At the end of the day, consumers should know that there is no quick fix when it comes to weight loss or looking slim, experts say.
A "myriad of studies" suggest that the most effective method is to be physically active and to consume fewer calories, said Dr Wong.
Ultimately, weight loss – as well as weight gain – is a "fine balance between caloric intake and energy expenditure", he said.