Do you need smart gadgets? The lowdown on personal care tools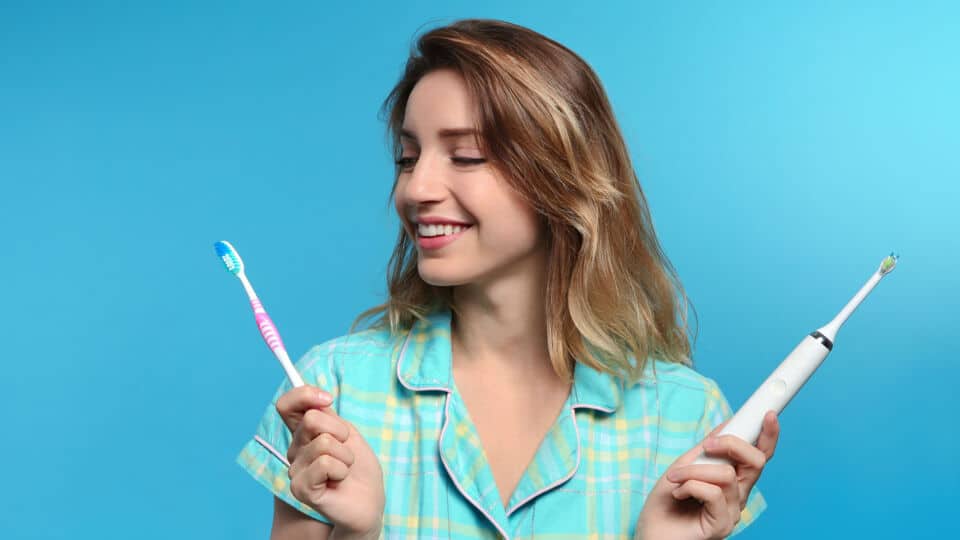 Artificial intelligence is making its way into toothbrushes, shavers, weighing scales and sleep trackers
Does your toothbrush need artificial intelligence (AI)? More personal care gadgets are getting upgraded with AI, from toothbrushes that guide you on brushing your teeth to bathroom scales that offer dietary suggestions to achieve your ideal weight.
Experts weigh in on the pros and cons of this technology.
AI AND TOOTHBRUSHES
The Oxford dictionary defines AI as the development of computer systems that can carry out tasks that usually require human cognitive abilities, such as interpreting stimuli or making decisions.
Brands such as Philips and Oral-B say their AI toothbrushes can map how a user brushes his or her teeth, including how much pressure is applied and which areas might be left out. The toothbrush is often paired with a phone app that gathers data from the sensors in the toothbrush.
AI learns and becomes smarter over time. However, this does not come cheap.
An AI toothbrush could cost more than $400, versus $2 for a regular toothbrush.
Mr Muir Keir, Philips Asean Pacific's business leader for personal health, says the company launched its first AI toothbrush in Singapore in September 2021.
The Philips Sonicare 9900 Prestige ($499) comes with an app that provides "real-time guidance on pressure, motion, position, duration and frequency of brushing" as well as progress reports. The data can be shared with oral healthcare providers via a screenshot.
He adds: "It can also help identify the brushing behaviours of users by using built-in sensors to identify brushing styles and adapt the pressure accordingly."
Dentists told The Straits Times that AI toothbrushes could help reduce common issues such as over-brushing, or not brushing certain areas for long enough.
Dr Seah Yi from Q&M Dental Group says: "The built-in timers help with ensuring that we brush for a sufficiently long duration and the app allows us to see where we have brushed and to make sure we don't miss a spot. Pressure sensors are crucial in ensuring the right amount of pressure is applied to help remove plaque, but not excessively, which could damage our gums."
Dr Ruebini Anandarajan, head of dental services at SingHealth Polyclinics, adds: "AI brushing technology may be beneficial for patients who are not aware or sensitive enough to realise they are applying too much pressure on their teeth."
Dr Nora Heng, specialist in periodontics and consultant at Raffles Dental, also says: "Having real-time feedback on pressure and coverage as we brush can potentially be a great tool for improving oral hygiene."
However, she notes that there is no substantial research on how AI affects oral hygiene. Dr Samintharaj Kumar, chief executive officer of Nuffield Dental Holdings, says AI toothbrushes are a good way to monitor children's dental hygiene. "It is also recommended for patients who require consistent follow-ups for their dental conditions. Using dental monitoring software on your smartphone can help to reduce any neglect and prevent relapse."
Apart from the hefty price tag, all the dentists noted that electric toothbrushes can lead to gum recession when used too roughly.
In the end, the tool is as good as the user.
Dr Kumar compares AI toothbrushes to smart cars that can warn users by reminding them to slow down and drive within the lane. "Even with AI, patients must be adequately educated. AI is not going to stop them from brushing their teeth in a certain way."
But he adds that new technology involving cameras could help map the mouth and better assess individual toothbrushing technique.
AI AND SHAVING
Electric razors have been on the market for a while, but new smart versions developed by brands such as Philips and Bic use AI to map a user's face for better shaving.
The Philips Shaver S9000 Prestige ($749), launched in 2022, has sensors that read hair density and then auto-adapt the pressure applied, says Mr Keir. The press release for this product says it is "engineered to help men with sensitive skin combat common problems such as redness, itchiness and razor burn".
Mr Keir adds that consumers still largely buy "non-intelligent" shavers, but this is changing. "Consumers are increasingly skin-conscious and believe each person has a unique skin and hair type."
Dr Kenneth Thean, founder and medical director of Ensoul Medical Clinic, says razors with AI capability "could provide a significant advantage, especially for people with sensitive skin or acne-prone skin". He cautions, however, that professional guidance is still required to maintain skin health.
"Shaving, by its very nature, puts stress on the skin. When it comes to skin health, shaving may be acting as a catalyst for a variety of problems and irritations, especially for people with sensitive and acne-prone skin. Inflamed and irritated skin is more likely to develop infections, which can result in conditions such as acne, folliculitis and razor burns," he says.
"By providing real-time, personalised shaving instructions for the user, these razors could ensure the right amount of pressure is used during shaving and thus prevent irritation."
Dr Christopher Foo, specialist in dermatology and a specialist at Raffles Skin & Aesthetics, is less convinced. He does not think that the current AI razors can help patients with sensitive skin.
"It's difficult to shave when having a breakout as the shaving blade may traumatise inflamed areas. I don't think these apps are designed to prevent the blade from traumatising areas with acne. Hence, it's up to the user's discretion to be more careful."
AI AND WEIGHT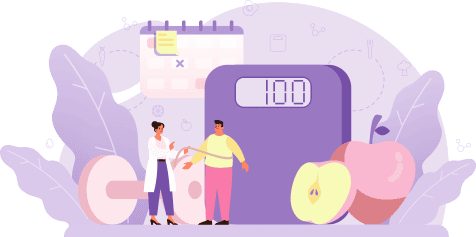 Companies like healthcare device manufacturer Buzud are making AI bathroom scales that track a user's weight and offer diet and exercise advice.
The Buzud Full Body Smart Scale ($228 before GST) by the Singapore company was launched in 2022 and offers diet recommendations via an app.
By mid-2023, the scale will be able to sync to other health devices, including the brand's blood glucose monitor and the Apple Health app.
Buzud founder and chief executive officer Frankie Fan says: "This is not just a device for measuring weight, but it's also a powerful tool for promoting overall health and wellness. With its advanced AI capabilities, it goes beyond simple measurement by collecting a wide range of body indicators to provide users with personalised exercise and dietary recommendations."
Healthcare professionals ST spoke to say the regular monitoring of weight can help manage lifestyle diseases.
Dr Lee Phong Ching, director of Singapore General Hospital's Obesity Centre and senior consultant at its department of endocrinology, says smart scales simplify the task of body-weight monitoring. "As a result of regular self-monitoring, small changes in body weight can be identified early, and changes in diet and exercise behaviour can be initiated as a result."
Dr Lim Su Lin, head and chief dietitian at the National University Hospital's department of dietetics, says AI scales should be tailored to assess a user's behaviour and activity level. "Besides weight-charting, other self-monitoring information such as food logging, steptracking, satiety level, emotions, place and surroundings can also be used in combination by the AI to help with more accurate recommendations for weight management."
Associate Professor James Yip, director and senior consultant at National University Heart Centre, Singapore, notes that to be successful, a weight-management programme also needs to consider data points about exercise, sleep, diet and general well-being.
"Increasing exercise may cause weight gain from overeating, or stress at work may lead to weight loss. Increasing sleep time may encourage inactivity. AI can help the user understand these relationships over time and give personalised suggestions," adds the head of the academic informatics office at the National University Health System.
He says that smart devices from Apple and Android can already help users understand their eating habits better. "A smart AI weighing scale by itself may not be so useful without these other data points. Which begs the question, should I just buy a cheap weighing scale for $10 or so and use a good app for health as a more cost-effective solution?"
AI AND SLEEP
AI is also being used in sleep trackers – mattress pads or wearables that monitor a user's sleep and decide on the best time to wake the user. These usually retail from $150, but are they worth it?
Not always, say experts.
Dr Charmain Zhao, specialist in otorhinolaryngology and consultant at Raffles ENT Centre, says: "Sleep trackers are an approximation of a formal sleep study, but cannot be used to formally diagnose a sleep disorder as they can only approximate sleep cycles based on a user's heart rate and body position."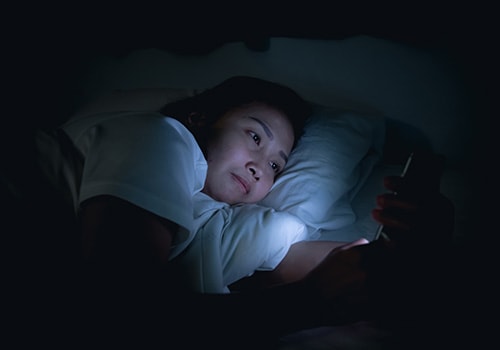 Dr Tan Teck Shi, consultant at SingHealth Polyclinics and service chief at SingHealth Duke-NUS Sleep Centre, says AI technology is promising. "Sleep trackers give a good idea of the total sleep time. Some trackers feature apps that address sleep hygiene and set limits to screen time, thereby improving sleep habits."
However, he adds that the trackers are not accurate enough yet to capture the different stages of sleep and wake users at the right phase. At present, only in-laboratory testing to map brainwave changes can identify the different sleep stages such as light sleep, deep sleep and REM sleep.
While miniaturised brainwave recording devices are being designed, these have yet to reach clinical standards for application, he says. Research has also not conclusively shown the usefulness of commercially available sleep trackers.
"Technically, these devices can give only a snapshot of sleep-wake time," says Dr Tan. "Wake time, for example, can be underestimated, as the user may just be lying on the bed and not moving. In this case, this period may be erroneously recorded as the patient sleeping."
THE BOTTOM LINE
AI is learning to help improve people's personal and sleep hygiene, but the technology is still in its early stages. At its current sensitivity and accuracy, smart personal care gadgets may not be worth the hefty price tag.
Source: The Straits Times © SPH Media Limited. Permission required for reproduction.